3.5 yard loader
Lorain ML350 - L3512 sn
231-797-5468
FOR SALE

| | | |
| --- | --- | --- |
| Breakout Force | | 37,000 lbs |
| Maximum penetration force at cutting edge | | 53,250 lbs |
| Operating load | | 10,500lbs |
| Tires with 10 inch extensions (widened) | | 23.5 X 25 |
| Height | | 11 ft |
| Operating wt. | | 32,260 lbs |
| Max lifting height | | 17.8 ft |
| Max dump ht (bucket hinge pin) | | 13 ft |
| Ground Clearance | | 20 in |
| Wheel base | | 8 ft |
| Fuel tank | | 55 gal |
This loader is a one owner, excellent condition with widened rims with over size tires.
New glass, seat, paint, batteries and almost all new hoses. This is a excellent pit loader or land clearing machine with awesome break out force. An amazing 37,000 lbs.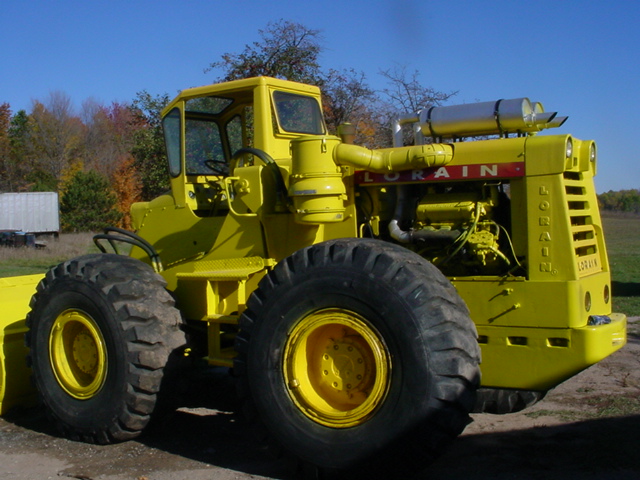 For more information, contact Alan Cox using this form.